Today is one of those days where multiple things have occurred that cause me to think.  To pause.  To reflect.  Today it is not so much a specific topic that is on my mind, but a feeling.  The items that are causing me to stop and reflect are all stirring an emotion that I can only equate with remembering.  The remembering is good, but it brings sadness too.  Let me try to explain.
I gave an interview this morning centered on how to celebrate a special occasion of a loved one who has died (my late husband Jim's birthday is coming up in a few days).  Then I read a blog from a friend who has ALS about the purpose of trials and seeing the good that can come from such adversity.  Again this caused me to remember Jim and his fight and our trial as a family trying to navigate through some really hard years.  Then the weather.  It is cloudy and rain is headed here any time now.  It makes me feel calm in many ways – no need to rush around in the rain – and at the same time it changes my mood to one that is more contemplative and in some ways it makes me feel more melancholy.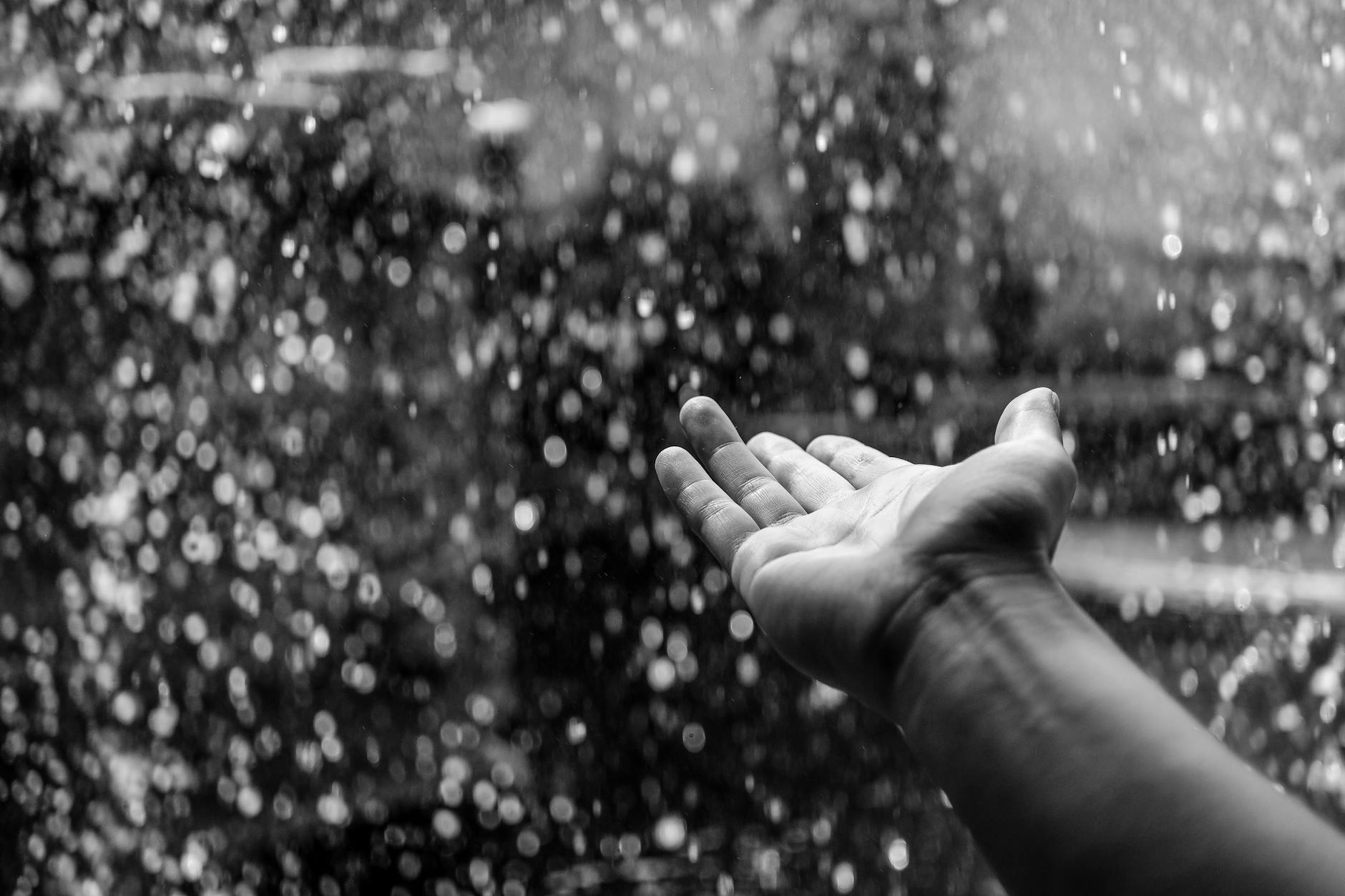 So the "rain feeling"….

Gloomy in some ways
Reflective in others
Pensive in mode
Slow in pace
Leading to discovery

The rain itself makes me remember the sun.  Makes me appreciate the sun.  The rain is good for the plants and recharging rivers and aquifers.  The rain holds much value.  But of course, most of us, including me, get a little sad when the rain does come, even though we know it is temporary and even though we know it is good in the long run.
And life is so much like this in general, isn't it?  There are rainy periods that we know will end soon enough.  We know these rainy periods are good in that they bring perspective; they can offer us insights into situations because we sit longer and contemplate things.  We know these rainy periods can be sad and sometimes frightening (especially if they come with compliments of thunder and lightning), but at the same time the rain session itself will still have some good to it.  I mean who doesn't like splashing in puddles on a hot summer day in the rain? 
So the rain feeling is inevitable throughout our lives.  The rain feeling is one that offers us benefits if we embrace it when it comes rather than trying to pull out umbrellas and run to drier locations.  Let the rain come, learn and remember some of those good times and know the sun does always return.  Eventually.  After the rain is over.  And that sun, that wonderful sun, will shine down on you and make you smile. 
So here is to the sun.  And to the rain.  Both offer value.